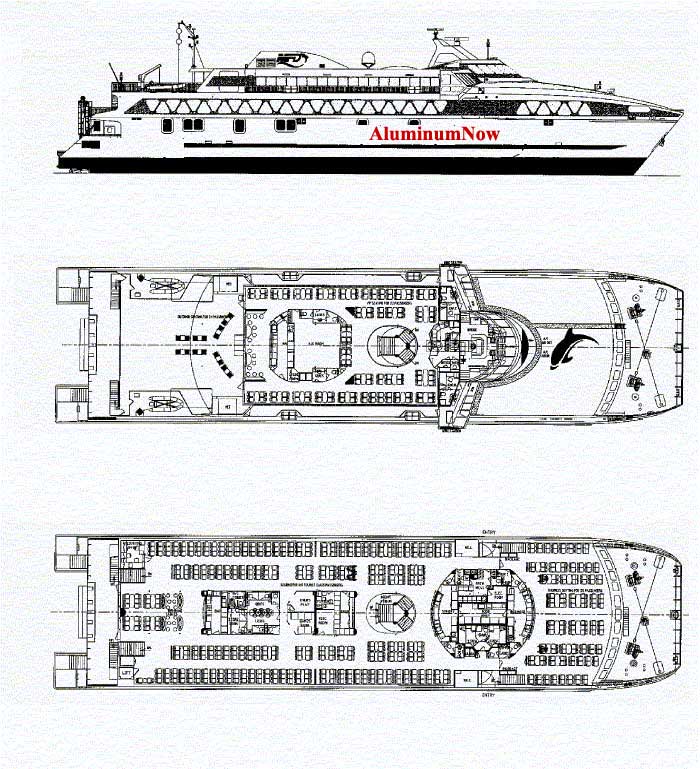 The Team at AluminumNow, with over 25 years experience in the Marine Industry offers the 'complete service'. We can find the right Catamaran High Speed Ferry, displacement ferry, cargo vessel, tanker, AHTS, PSV or Stern Landing craft for your needs and help you buy or build her at the right price. We can arrange financing if needed, arrange inspection, and complete the formalities of purchase, including registration. We can also deliver the vessel world wide, supply the crew and manage her on your behalf.
If you don't find what you're looking for, contact us by telephone, or email us, and we will find the right vessel for you.
NEWBUILDINGS
Email us your specifications and we will obtain the best quote possible, from competitive yards, worldwide. We can also supervise the building of your vessel should you wish.
SALE AND PURCHASE OF SECOND HAND VESSELS
Check our list of available vessels for sale world wide, click a category in the list on the left to see our latest listings. These are partial lists, so if you don't see what you're looking for, complete our Ship Wanted Form and we will find the vessel you seek.
OFFSHORE VESSELS
Contact us for our latest list of Anchor Handling Tugs, Supply Boats, Crew Boats and other offshore equipment.
TUGS AND BARGES
E-mail us for our list of ocean-going deck, hopper barges and tugs or visit www.ships-tugs.com
LEASING & CHARTERING
We assist to arrange Lease Terms or Lease/Purchase and can guide you on vessels/tonnage available and rate ideas.
FINANCING
We can arrange financing via credit institutions who specialize in the marine industry. Please email with your requirements to-day
INSURANCE
We can arrange build and in-commision insurance via underwriters who specialize in the marine industry. Apply to-day
NEW BUILD MANAGEMENT
Full Build management is available as a complete package.

New Build Management
MANAGEMENT/CREWING/POSITIONING OF VESSELS
We can offer you the exact service you are looking for. Pre-purchase inspection, registration, delivery crew, after purchase service and ongoing vessel management.